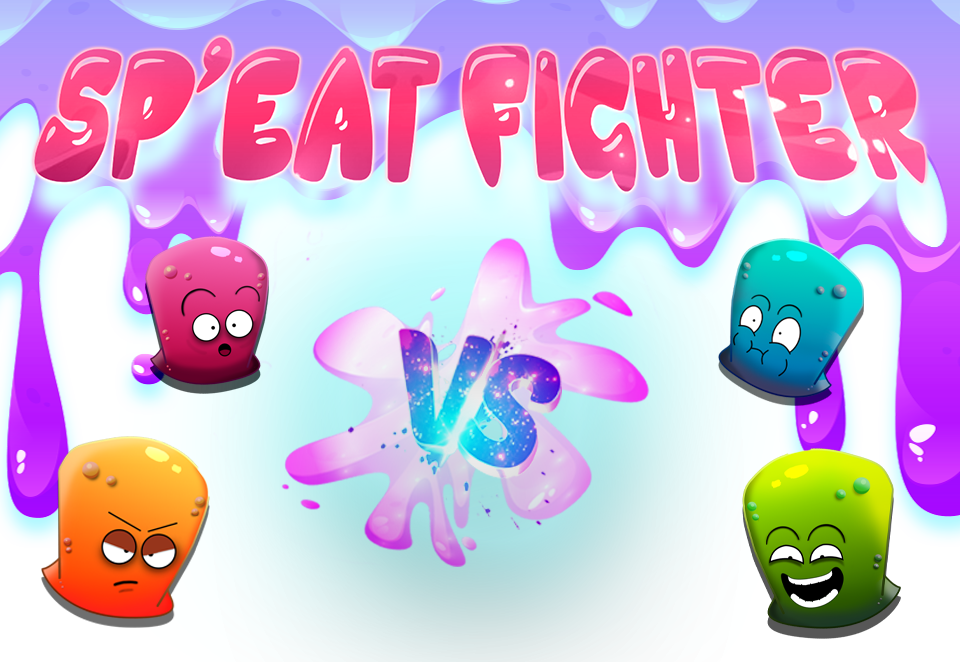 Sp'eat fighter
Welcome to Sp'eat Fighter, a 2D couch game brawler in which you can eat your environment and spit it on your opponents to kill them.


Embody a jelly in a sugar world where you can eat and create platforms to kill your opponents and become the king of the arena!

Eat your environment to grow and shoot on your opponents to kill them or on walls to create platforms.
But be careful, everytime you shoot or get hit, you'll shrink and be easier to kill.
Play fast to dodge all the bullets that will come to you and adapt yourself to all situations.

Think fast or die !

Make your opponents bounce on spikes or shoot on bombs to make them explode, in the end, only the number of kills counts !
Will you be able to master the game and outplay your opponents ?




Up to 4 players
4 unique levels
Modify the environment by eating or creating it
Different playstyles depending on your weight
Kill the most players possible
Different skins







| | |
| --- | --- |
| Status | Released |
| Authors | Stephane Murca, JulienAb, Winchhh, rpahel, Maxime Britto, Likma420, LilianCLV, ayouub, Axolotl_Trop_Kawai, Arkamagedon |
| Genre | Fighting, Action |
| Tags | 2D, Funny, Local multiplayer, party-game |